Built by the Courtauld family in the 1930s, Eltham Palace is not only an Art Deco architectural masterpiece, but it is built on the grounds of Henry VIII's childhood home, and as such combines original Tudor structures with stunning early 20th century design in a truely dramatic and beautiful mix of the Medieval and Modern.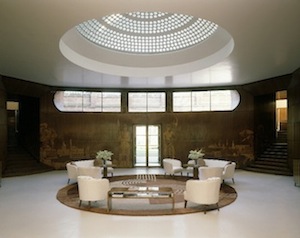 From the palace's stunning Rolf Engströmer designed entrance hall and Virginia Courtauld's gold plated bathroom, to the restored Tudor banqueting hall and original moat bridge, this extraordinary place is quite truly a 'one off' and a wonderful place to visit and experience.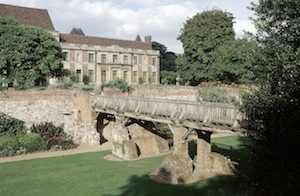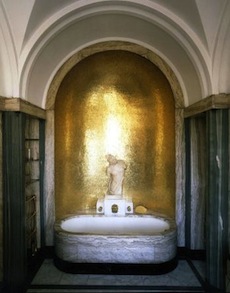 We were very pleased to recently assist in some conservation cleaning at Eltham Palace; helping to care for Virginia Courtauld's bedroom, and the palace's Venetian room and Dining Room.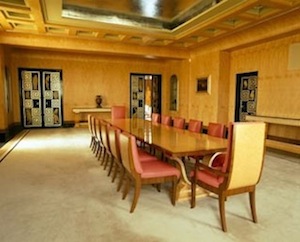 These rooms contain a wonderful mixture of materials and designs; including intricate woodcarvings and marquetry, as well as ornate gilt work and stunning examples of Art Deco furniture and objets d'art. To keep the rooms looking their best and to protect them from damage caused by dust and dirt, all surfaces have to be cleaned regularly using conservation cleaning techniques. On this occasion we used museum brush vacs, and sable and pony hair brushes, to gently remove dust from surfaces.

As you can see, English Heritage's Eltham Palace is a truly unique and remarkable place, and an absolute dream for anyone interested in architecture, design and history. Special events and tours are held regularly - click here for details - and the palace can be hired for weddings and private functions.
You might even meet their resident ghost who is said to have given a tour of the palace to a group of visitors when the site was closed!