We were very honoured recently to be asked to clean the statue of Dr Hunter at the Royal College of Surgeons in London. The statue is much loved, being of Dr John Hunter - the famous 18th century scientist and surgeon for whom the Hunterian Museum and the Hunterian Society are named.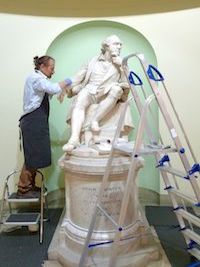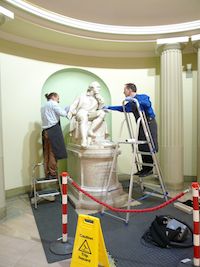 Being so loved, people like to get close to the statue - indeed there is a tradition for people to pat him for good luck - so of course the statue is prone to getting dirty.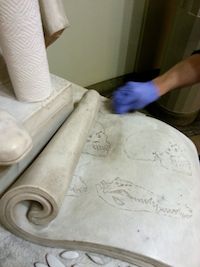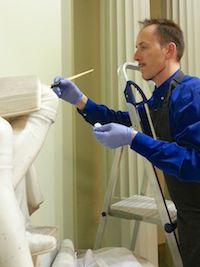 You can clean marble in different ways, some being more invasive than others. Using a latex film for example removes dirt very effectively, but the results often make the marble look too clean and white. We cleaned Dr Hunter by hand, using mostly brushes and conservation foam erasers, along with V & A solution for more difficult dirt.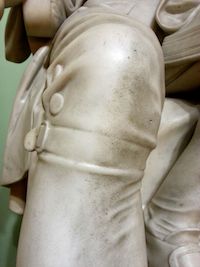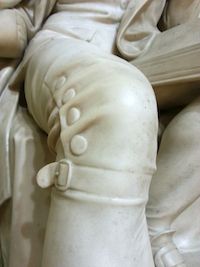 The final result meant that the statue look much cleaner, but was not 'toothpaste white' or fake looking, which can unfortunately be the results with other treatments.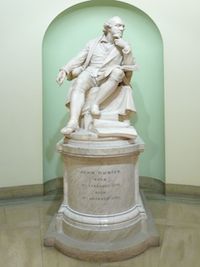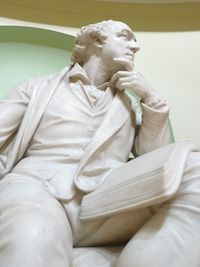 It's a beautiful statue so why not visit the Hunterian Museum and see it in person the next the you are in central London