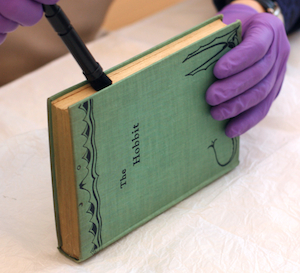 As the film The Hobbit continues to pack cinemas around the country, and attention is again focused on JRR Tolkien's extraordinary works, it seems like an apt time to revive one of our first blogs; Caring for Rare & Valuable Books.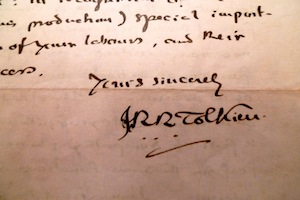 In our original blog, we talked about a client of ours who wanted his collection of rare books cleaned and protected, and we explained how we went about this.
In an interesting aside, we actually recently cleaned and boxed a few additions to this client's collection, including two letters from Tolkien himself to a "Mr Jackson" regarding a stage production of The Hobbit. How cool is that! Maybe Peter Jackson would be pleased to know that a namesake and fellow "back-room boy of the drama" actually got to correspond with the great man.
More photos of the letters are on our Facebook page.