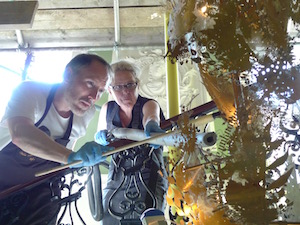 Working in conservation naturally means a great deal of the objects and interiors we clean are old. But not all. Contemporary works of art require the same care as older pieces if they are to look their best and be preserved.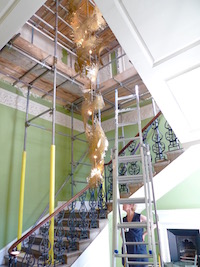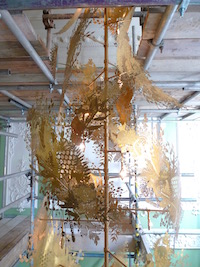 We recently had the pleasure of being asked to clean a contemporary chandelier sculpture at The House of St Barnabas, in Soho.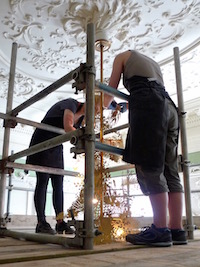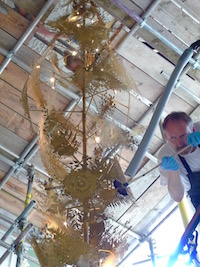 The sculpture was designed and made by London design company Haberdashery.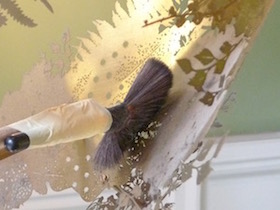 It is constructed of bare brass, which means that over time the metal will tarnish and change in appearance.
This was the intention of the design and therefore it was essential not to interfere with this process.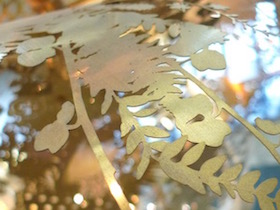 Dust and dirt needed to be removed from the surface, but that was all.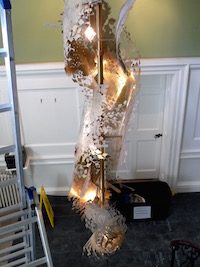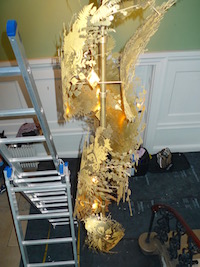 Although the sculpture is contemporary, The House of St Barnabas is a Grade 1 listed building dating back to the 1740s. Sitting on the corner of Soho Square, this beautiful Georgian house is known for its stunning rococo plasterwork and tranquil courtyard garden.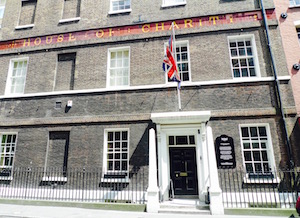 Since 1862 the house has been run as a charity for the homeless, and in 2013 it became a not-for-profit private members club supporting people affected by homelessness.
The building and its interiors are absolutely gorgeous, and if you ever have an opportunity to go, don't pass it up! It's a wonderful place. www.hosb.org.uk