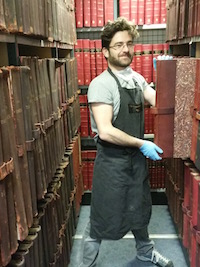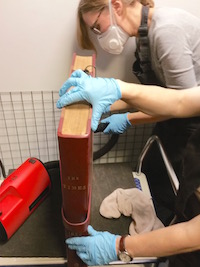 We've recently finished a very interesting and enjoyable project for the Inner Temple Library, cleaning a collection of 25,000 books in the library's archive.
As you can imagine, Inner Temple – one of the four Inns of Court, and which dates back to the 14th century – has a magnificent collection of books and manuscripts cataloguing the Honourable Society's history. They also have a very extensive and noteworthy collection of law books, which have been acquired by the library throughout the centuries.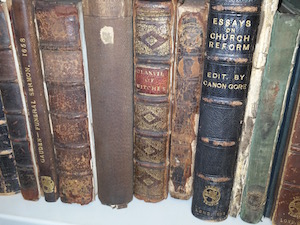 Looking after books properly is of course essential to their preservation, as they are extremely vulnerable to environmental hazards. UV light and high humidity are particularly damaging, and archives are designed to mitigate these issues. Dust and dirt also cause major problems for books, so having collections regularly cleaned is essential.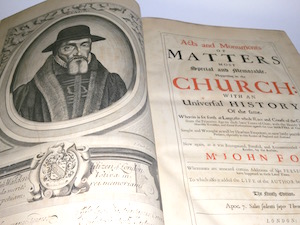 Regular cleaning also means that any problems with an object or collection can be picked up, and addressed.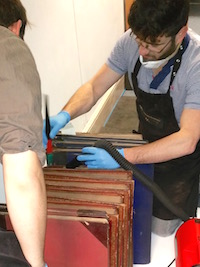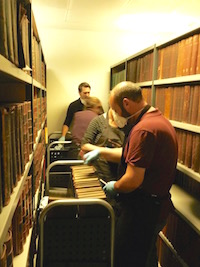 Naturally books are fragile and need to be cleaned very carefully. Generally the best way to clean the exterior of a book is to use a soft conservation brush to gently dislodge settled dust. The dust is then removed by brushing it into a museum vacuum machine (very low suction.) The very greatest of care needs to be taken of each book, and it is always best to have two people working together as a team.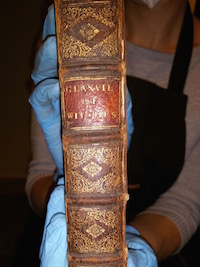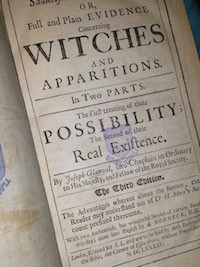 These photographs were taken during our recent project. Unfortunately the library and archive are not open to the public, but taking the time to visit the Inns of Court is highly recommended. Temple Church, just a short walk away from the library, was founded by the Knights Templar and dates back to the 12th century. Click here for monthly opening times and services.