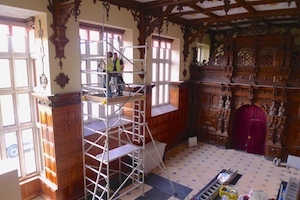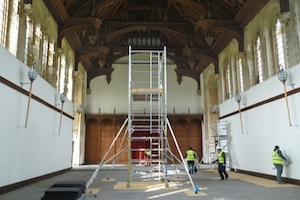 Earlier this year we were asked to carry out a couple of cleaning projects at two of the south of England's most notable historic houses; Audley End in Essex and Eltham Palace in Greenwich.
AUDLEY END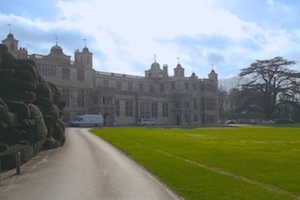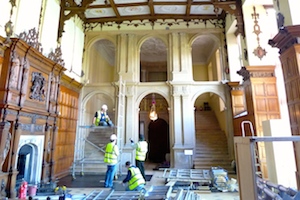 Audley End is an magnificent historic house located just outside Saffron Walden. It is widely considered to be one of England's finest Jacobean houses (built between 1605 – 1614) and today contains the original furniture and paintings of the Braybooke family who lived there during the 1800s.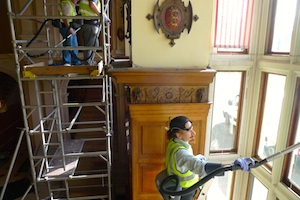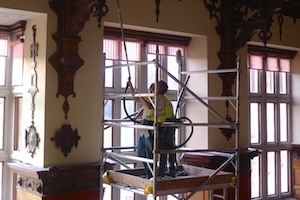 The Great Hall is notable for its finely carved original Jacobean wooden screen.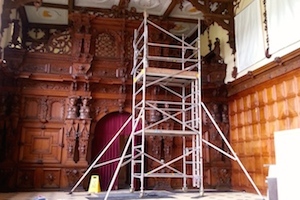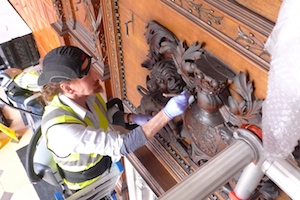 With cleaning like this, museum brush vacs and soft to medium density brushes are the most efficient and effective way of removing dust and dirt. Smoke sponges are also effective at removing loose dust from surfaces. Cleaning always starts at the top of the room and works downwards.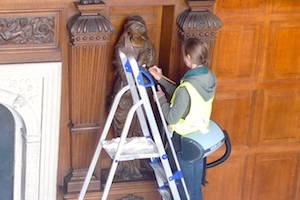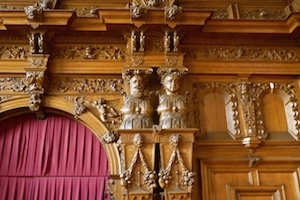 ELTHAM PALACE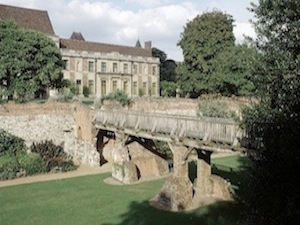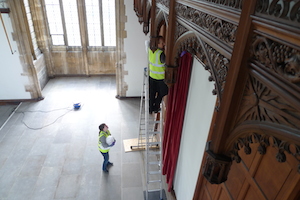 Eltham Palace is a unique and extraordinary historic property. It was a medieval royal residence from the 14th – 16th centuries and was then transformed in the 1930s into a luxurious private home by Stephen and Virginia Courthauld.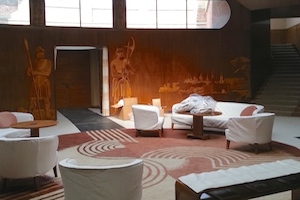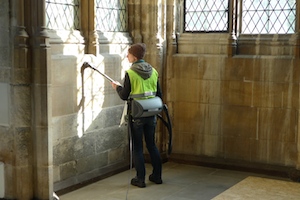 It is a wonderful and exciting mix of Art Deco interiors and medieval architecture – and the imposing Great Hall has the third largest timber hammerbeam roof in England.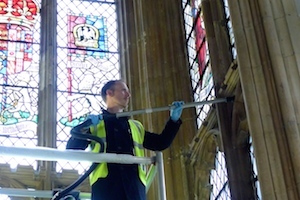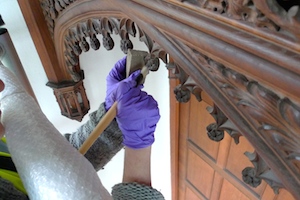 As with Audley End, most cleaning was carried out with museum brush vacs and brushe
More engrained dirt however sometimes required the use of microcrystalline wax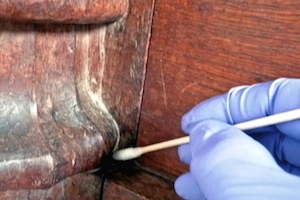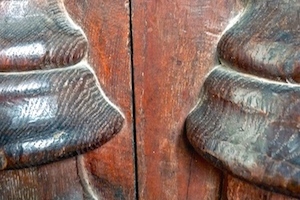 Both these houses are hugely enjoyable to visit, and at this time of year their gardens and grounds are at their most stunning. For details of summer events click here
English Heritage produce very informative notes for teachers about many of their Historic Houses, so if you would like to know more about the history of Audley End or Eltham Palace just click on these links.