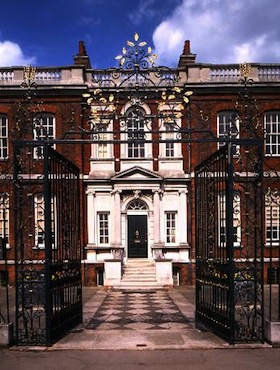 Have you ever taken a tour around Ranger's House in Greenwich? This stunning 18th century Georgian Villa, and magnificent fine art collection - amassed by a founding member of the De Beer's Diamond Company - is one of London's finest collections of European decorative arts, and a hidden jewell of South London.
We were very pleased to recently assist in the conservation cleaning of this collection.
Beautifully located near Blackheath, Ranger's House is most commonly associated with British Royalty; being a 'grace and favour' residence for nearly 200 years. Today, it is an English Heritage historic home, and it houses The Werhner Collection - almost 700 works of art from the 10th - 18th centuries, ammassed by Sir Julius Werhner, a philanthropist and founding member of the The DeBeers Diamond Company.
Each object is an example of the the very finest skill and workmanship of their time,and they include Byzantine ivories
; Renaissance bronzes; Medieval jewellry and enamels; Dutch masters,
French and German porcelain and furniture, and Beauvais and Goblin tapestries.
We assisted in the cleaning and care of works of art and interiors in the Pink Silk Room and the Chesterfield Gallery.
The Pink Silk Room contains some very impressive Louis XV & XVI Sevres porcelain, a suite of Louis XV Beauvais tapestry armchairs (exquisitely woven in wool and silk) and a Louis XV Boulle commode. The marquetry and gilt ormolu of the Boulle cabinet here is also extremely impressive.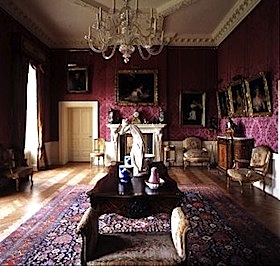 Guided tours of Ranger's House occur twice daily. Click here for times.